In Memory of Louise C. DeShon 1934-2017 | Obituary | St. Joseph Mo
Our thoughts and prayers go out to the DeShon family at this time. We thank them for thinking of our children and supporting our mission during their time of loss by suggesting donations to the Noyes Home for Children.
If you would like to send donations in memory of Louise C. DeShon they can be mail to:
The Noyes Home for Children
801 North Noyes Blvd
St. Joseph Mo. 64506
Or made online In Memory of Louise C. DeShon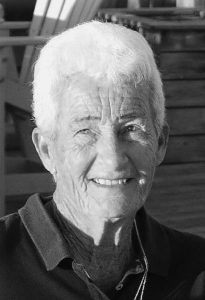 Louise C. DeShon, 83, of St. Joseph, passed away on Sunday, September 10, 2017, at her home after a brief illness, surrounded by her family.
She was born in St. Joseph, on May 16, 1934, the daughter of Louis Eger and Rita (Thornton) Cobaugh, in a loving home that included her sister and grandmothers.
Louise graduated from Central High School in 1952, and on March 7, 1953, she married Rex C. Bud DeShon Jr., who survives of the home.
Following his discharge from the service in 1954, they started farming east of St. Joseph, providing an outlet for Louises love of the outdoors and fine animals. They operated a Registered Holstein Dairy for which Louise gave each cow a special name. In 1967, they received the Balanced Farming Award.
Louise also had several horses, including a Tennessee Walking Horse. She taught horsemanship and dog handling to 4H youth, and bred and showed AKC Registered Champion Irish Setters and Otterhounds.
Louise was President of the St. Joseph Kennel Club for many years and was instrumental in its annual dog show. She was also a member of the Otterhound Club of America and the Huffman Memorial United Methodist Church.
Bud and Louise retired from dairying in 1997 and began spending the winter months in the warmer climates of Florida and South Padre Island, Texas, returning in time for Spring planting.
Through her dog breeding, shows and winter travel, Bud and Louise made many friendships across the country.
Louise is also survived by: her son, Rex III (Mary Kay); her sister, Natalie C. Lewis; her brothers-in-law, Richard (Mignon) and Larry (Linda) DeShon; two step-grandsons, Derec Euler (Natalie) and Brian Euler (Shelby Owen); three step-great-grandchildren, Lennon, Grant and Fallon; and her nieces and nephews.
Private Family Farewell Celebration of Life.
Inurnment: Whispering Pines Cremation Garden at St. Joseph Memorial Park at a later date.
A register book is available at the funeral home.
The family requests memorials to Noyes Home of Children, 801 N. Noyes, St. Joseph, MO 64506, or Otterhound Club of America c/o Deborah Steffen at 3019 Justin Braswell Road, Monroe, NC 28110.