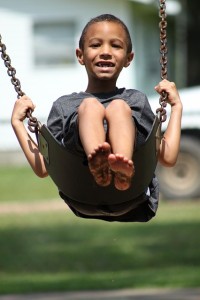 For more than 115 years, the Noyes Home has served as a refuge to children who are not able to be with their own families. Some stay for a season; others for a couple of years. Many say the Noyes Home represents some of their best memories of childhood:
"I remember…these were my best friends, my confidantes, the people who held my hand in the doctor's office, wore football helmets and carried baseball bats to chase away living bats, held me when I cried, sung out loud with me when I was happy, loved me when I was grouchy and forgave me my imperfections." – Robyne Edwards-Gerstner, former resident
Today, we invite you to get involved and help a child whose family is experiencing difficult times. Working together, we can create a brighter future for children, help reduce childhood poverty and neglect and change the course of a family's future, forever.
What Can You Do to Help?
[su_accordion]
[su_spoiler title="Industry Definitions (Read More), Show More" open="no"]
Industry definitions from Wikipedia
Nonprofits in St. Joseph Mo
A nonprofit organization (NPO, also known as a non-business entity) is an organization whose purposes are other than making a profit. A nonprofit organization is often dedicated to furthering a particular social cause or advocating for a particular point of view. In economic terms, a nonprofit organization uses its surplus revenues to further achieve its purpose or mission, rather than distributing its surplus income to the organization's shareholders (or equivalents) as
profit or dividends. Source: https://en.wikipedia.org/wiki/Nonprofit_organization
Donate in St. Joseph Mo
In the United States, in 2007, the Bureau of Labor Statistics found that American households in the lowest fifth in terms of wealth, gave on average a higher percentage of their incomes to charitable organizations than those households in the highest fifth. Charity Navigator writes that, according to Giving USA, Americans gave $298.42 billion in 2011 (about 2% of GDP). The majority of donations were from individuals (73%), then from bequests (about 12%), foundations (1.8%) and less than 1% from corporations. The largest sector to receive donations was religious organizations (32%), then education (13%). Giving has increased in 3 out of 4 years since 1971 (with the occasional declines occurring around recession years). Source: https://en.wikipedia.org/wiki/Donation
Donation in St. Joseph Mo
A donation is a gift given by physical or legal persons, typically for charitable purposes and/or to benefit a cause. A donation may take various forms, including cash offering, services, new or used goods including clothing, toys, food, and vehicles. It also may consist of emergency, relief or humanitarian aid items, development aid support, and can also relate to medical care needs as i.e. blood or organs for transplant. Charitable gifts of goods or services are also called gifts in kind.
Volunteering in St. Joseph Mo
Volunteering is generally considered an altruistic activity where an individual or group provides services for no financial gain. Volunteering is also renowned for skill development, and is often intended to promote goodness or to improve human quality of life. Volunteering may have positive benefits for the volunteer as well as for the person or community served. It is also intended to make contacts for possible employment. Many volunteers are specifically trained in the areas they work, such as medicine, education, or emergency rescue. Others serve on an as-needed basis, such as in response to a natural disaster. Source: https://en.wikipedia.org/wiki/Volunteering
Best non-profits in St. Joseph Mo
The nonprofit landscape is highly varied, although many people have come to associate NPOs with charitable organizations. Although charities do comprise an often high profile or visible aspect of the sector, there are many other types of nonprofits. Overall, they tend to be either member-serving or community-serving. Member-serving organizations include mutual societies, cooperatives, trade unions, credit unions, industry associations, sports clubs, retired serviceman's clubs and peak bodies – organizations that benefit a particular group of people i.e. the members of the organization. Source: https://en.wikipedia.org/wiki/Nonprofit_organization
Best charities in St. Joseph Mo
A charitable organization is a type of non-profit organization (NPO). It differs from other types of NPOs in that it centers on philanthropic goals as well as social well-being (e.g. charitable, educational, religious, or other activities serving the public interest or common good).  Source: https://en.wikipedia.org/wiki/Charitable_organization
Charitable Giving in St. Joseph Mo
The legal definition of charitable giving (and of charity) varies according to the country and in some instances the region of the country in which the charitable organization operates. The regulation, tax treatment, and the way in which charity law affects charitable organizations also varies. Source: https://en.wikipedia.org/wiki/Charitable_organization
Giving to Nonprofits in St. Joseph Mo
Annual giving to nonprofits is one of the most important areas in an organization's fundraising efforts. Annual giving consists of many separate solicitation vehicles. When these vehicles are assembled together with skill, they can form the foundation of the institution's philanthropic support. Source: https://en.wikipedia.org/wiki/Annual_giving
Bequest in Saint Joseph Mo
A bequest is property given by will. Historically, bequest was used for personal property given by will and devise for real property. Today, the two words are used interchangeably.
The word bequeath is a verb form for the act of making a bequest. Source: https://en.wikipedia.org/wiki/Bequest
Charitable Foundation in Saint Joseph Mo
A foundation (also a charitable foundation) is a legal categorization of nonprofit organizations that will typically either donate funds and support to other organizations, or provide the source of funding for its own charitable purposes. This type of non-profit organization differs from a private foundation which is typically endowed by an individual or family. Source: https://en.wikipedia.org/wiki/Foundation_(nonprofit)
Missouri Charities
The Missouri State Employees Charitable Campaign (MSECC) is an annual unified fundraising effort that provides state employees with the opportunity to make donations to their favorite charitable organizations through the convenience of payroll deduction or one-time gifts. The MSECC is organized and administered by the Office of Administration and directed by a six-member Executive Committee and the MSECC Steering Committee which is comprised of representatives from each department of state government and the offices of elected officials. Financial management is provided by Central Bank of Jefferson City.  For a list of Missouri Charities go to: Source: https://en.wikipedia.org/wiki/Category:Non-profit_organizations_based_in_Missouri  and also visit https://msecc.mo.gov/
[/su_spoiler]