Our thoughts and prayers go out to the Linda Dorrene Briner family at this time. We thank them for thinking of our children and supporting our mission during their time of loss by suggesting donations to the Noyes Home for Children.
If you would like to send donations in memory of Linda Dorrene Briner they can be mailed to:
The Noyes Home for Children
801 North Noyes Blvd
St. Joseph Mo. 64506
Or made online In Memory of Linda Dorrene Briner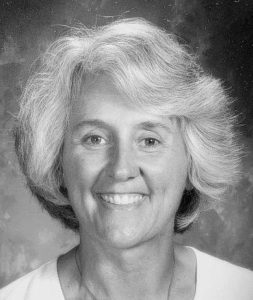 ROSENDALE, Mo. -Linda Dorrene Briner, 68, Rosendale, passed away Saturday, Dec. 7, 2019, surrounded, by her family at her home in Rosendale.
She was born Aug. 7, 1951, in St. Joseph, to Delbert Clarence and Dorothy Mae (Trautman) Graves.
She married Govenor Briner in Grand Junction, Colorado, on Aug. 4, 2004, and he survives of the home.
Linda graduated from Central High School. She graduated in 1975 from Missouri Western, with a Bachelor of Science in Physical Education and Health. She received her Master's Degree in 1998 from Northwest Missouri State, in Learning Disabilities and Behavioral Disorders. Linda spent 31 years teaching in the Missouri Public School System, a profession she loved.
She is survived by: her children, Chad Underwood of St. Joseph, Deede (Phillip) Clark of Arkansas, Tamara (Jeff) Pittman of Rosendale, Cody (Linda) Briner of Amazonia, Missouri, and Daniel (Jennifer) Briner, of Savannah; brother, Gary Graves of St. Joseph; sisters, Carol Moore of Oklahoma, and Nancy Martinez of St. Joseph; 12 grandchildren and three great-grandchildren.
She was preceded in death by her parents, two brothers, John Graves and Roger Graves.
Family visitation and receiving hours will be from 5 to 7 p.m. Tuesday, Dec. 10, 2019, at Breit-Hawkins Funeral Home Savannah, Missouri.
Funeral services will be 10 a.m. Wednesday, Dec. 11, 2019, at First Lutheran Church, St. Joseph.
Burial will be in Blakely Cemetery, Easton, Missouri.
Memorials may be given to The Noyes Home and St. Joseph Retired School Personnel Scholarship Fund.