Our thoughts and prayers go out to the Davis family at this time. We do thank them for thinking of our children and supporting our mission during their time of loss by suggesting donations to the Noyes Home for Children.
If you would like to send donations in memory of Norma Lee Davis they can be mail to:
The Noyes Home for Children
801 North Noyes Blvd
St. Joseph Mo. 64506
Or made online at: https://noyeshome.org/donate/
Norma Lee Davis
Born: February 16, 1924
Died: January 01, 2016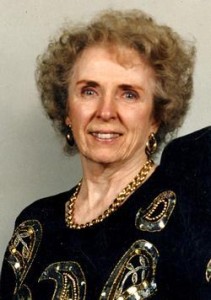 Norma Lee Davis, 91, of St. Joseph, passed away Friday, January 1, 2016, at her home surrounded by her loving family.
Norma was born on February 16, 1924 in McFall, Missouri; to the late Emmett and Lena (Wright) Rainey.
Norma married George Davis on August 22, 1944 in Des Moines, Iowa; to that union two daughters were born. She was a devoted wife, mother and grandmother.
Mrs. Davis enjoyed many hobbies including; sewing, knitting, painting, and social dancing. George took Norma on their first date to a dance in Cameron, and they continued to enjoy dancing throughout their marriage. She also looked forward to their annual trips to their ranch in Colorado, and visiting family in Phoenix and San Diego.
Norma is survived by her daughters, Judy (Greg) Noland, Agency, MO; and Pamela Markt, St. Joseph; five grandchildren, Sarah Reese, Dana Noland, Tyler Noland, Kyle (Mindy) Markt and Dustin Markt; five great-grandchildren, a brother J.A. (Alma) Rainey, Sun City, AZ and numerous nieces and nephews.
Mrs. Davis was preceded in death by her husband, George; brothers, Donald and Jewell Rainey; sisters, Frances Reno and Mildred "Billie" Osborn and two infant sisters.
Services 2:00 PM Thursday at Heaton-Bowman-Smith & Sidenfaden Chapel. The family will receive friends one hour prior to the service at our chapel. Interment Memorial Park Cemetery.
The family suggest memorial contributions to the Noyes Home.