Kelly Jack Brady Jr. 1963-2018
In Memory of Kelly Jack Brady Jr. 1924-2018 | Obituary | St. Joseph Mo
Our thoughts and prayers go out to the Kelly Jack Brady Jr., family at this time. We thank them for thinking of our children and supporting our mission during their time of loss by suggesting donations to the Noyes Home for Children.
If you would like to send donations in memory of Kelly Jack Brady Jr., they can be mail to:
The Noyes Home for Children
801 North Noyes Blvd
St. Joseph Mo. 64506
Or made online In Memory of Kelly Jack Brady Jr.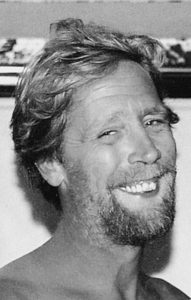 SAVANNAH, Mo. Kelly Jack Brady Jr., 55, Savannah, passed away Thursday, July 26, 2018 at his home.
He was born April 27, 1963, to Jack Sr. and Mary Ann (Allison) Brady, in St. Joseph.
Kelly was a heavy equipment operator, carpenter and farmer throughout his lifetime.
He was known as Uncle Kelly, Slick and Buddy.
Kelly liked working with heavy equipment. He loved his family, sweets, and fixing everything and anything, even if it wasnt broke.
Kelly was a simple man and a friend to countless generations. He would always give, never take. Kelly was a genuine man with a big heart. He was the type of friend that would give you the shirt off his back.
He was preceded in death by: his parents; cousins, Ryley Pearl and Mark Reynolds; and uncle, Boyd Allison.
Survivors include: his sister, Sylvia Seippel; brother, Loren Todd; cousins, Roger and Teri Pearl, of the home, Cortney and Lloyd Burns and their three children, Joanna Allison, Gary, Dona, and Terry (Rhonda) Reynolds, and Vernon, Harold and Linda Allison; aunt, Bonnie Allison; nieces and nephews, Logan Todd; and daughters, London, Crystal, Stacy, and Michael; numerous nieces, nephews and friends.
The family will gather with friends 6 to 8 p.m. Monday, Meierhoffer Funeral Home & Crematory.
Flowers are appreciated and for those wishing to make a contribution, the family requests they be made to the Noyes Home for Children.