Gerald L. Gary Liles 1944-2018
In Memory of Gerald L. Gary Liles 1944-2018 | Obituary | St. Joseph Mo
Our thoughts and prayers go out to the Gerald L. Gary Liles family at this time. We thank them for thinking of our children and supporting our mission during their time of loss by suggesting donations to the Noyes Home for Children.
If you would like to send donations in memory of Gerald L. Gary Liles they can be mail to:
The Noyes Home for Children
801 North Noyes Blvd
St. Joseph Mo. 64506
Or made online In Memory of Gerald L. Gary Liles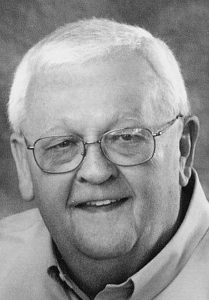 Gerald L. Gary Liles, 73, St. Joseph, passed away Tuesday, May 29, 2018, at Mosaic Life Care, St. Joseph, after a brief illness.
He was born September 6, 1944, in Burlington, Iowa, to Lynford Fred and Mildred (Graham) Liles.
After his mothers passing during childbirth, Gary was raised by his father and mother, Myrtle.
Gary graduated from Burlington High School in 1962. Upon high school graduation, he enlisted in the United States Navy in 1963. Gary served as a torpedoman on the nuclear submarine USS Trigger until he was honorably discharged from the Navy in 1967. He then earned a Juris Doctorate from UMKC and was an attorney for 44 years in St. Joseph, Missouri.
Gary married Mary Teresa Plummer on June 28, 1969. She preceded him in death July 21, 2012.
He was a member of the Missouri Bar Association, the U.S. Submarine Veterans Group, and St. Francis Catholic Church.
While his family is devastated by his loss, they find comfort knowing hes been reunited with his beloved Mary.
Gary was preceded in death by: his parents, Lynford and Myrtle; mother, Mildred; and wife, Mary.
Survivors include: his children, Matthew R. Liles, Kansas City, Missouri, Megan C. Cobb (Matthew), Andrew J. Liles (Clara), Peter B. Liles and Benjamin T. Liles (Bianca), Houston, Texas; grandchildren, Henry D. Liles, Samuel W. Cobb, Lucy L. Liles, Margaret R. Cobb, Mary K. Liles and Joseph G. Liles; brother, Gordon Liles (Cheryl), Fort Madison, Iowa; sister, Darlene Tabone (Steve), Keokuk, Iowa; cousin, Wayne Miller (Margaret); and numerous nieces and nephews.
Mass of Christian Burial: 10 a.m. Monday, St. Francis Xavier Catholic Church.
Interment : Mount Olivet Cemetery.
The family will gather with friends 6 to 8 p.m. Sunday, Meierhoffer Funeral Home & Crematory.
In lieu of flowers, the family requests contributions to the Noyes Home for Children, St. Joseph, Missouri.