Butterflies! at East Hills Shopping Center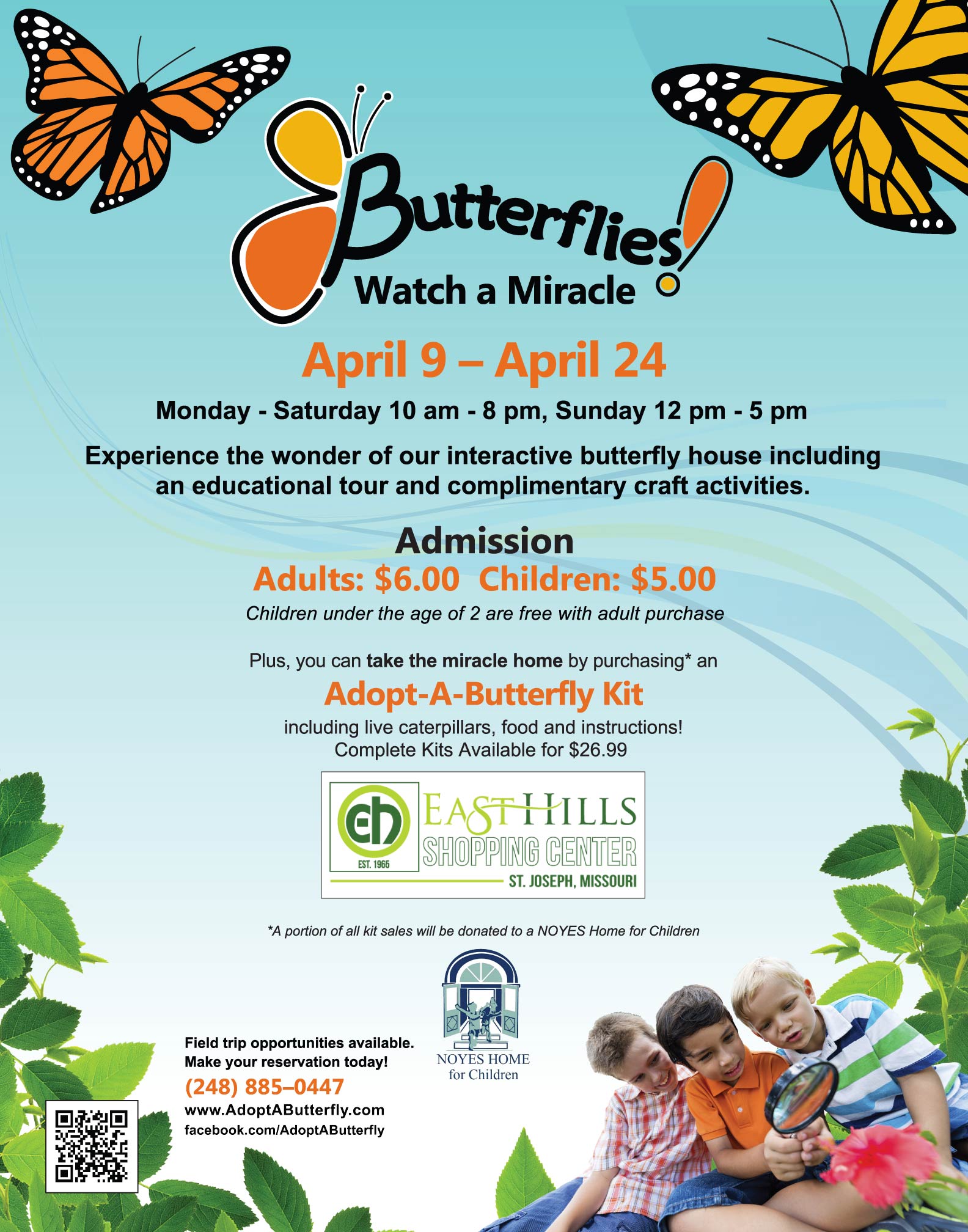 Experience the LIVE Butterfly Conservatory

Visitors will encounter LIVE butterflies* fluttering freely!

Staff-guided tour in our on-site butterfly house
Learn about the anatomy of the butterfly, its life cycle and ecosystem
Chance to see a butterfly hatch from the chrysalis
Complimentary craft project included with tour
Everyone gets the chance to feed a butterfly!

Admission*
Adults: $6.00
Pre-purchase tickets online and save $1 off adult tickets
Children: $5.00
Children under the age of 2 are free with adult purchase