Our thoughts and prayers go out to the Robert Edward Camp family at this time. We thank them for thinking of our children and supporting our mission during their time of loss by suggesting donations to the Noyes Home for Children.
If you would like to send donations in memory of Robert Edward Camp they can be mailed to:
The Noyes Home for Children
801 North Noyes Blvd
St. Joseph Mo. 64506
Or made online In Memory of Robert Edward Camp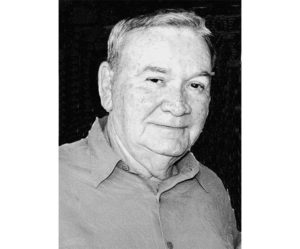 Robert Edward Camp, 79, of St. Joseph, died June 30, 2019. Robert was born Nov. 14, 1939, in St. Louis, Missouri, to Robert E. and Catherine (Swope) Camp.
He served his country honorably as a Corpsman in the U.S. Navy; receiving an honorable discharge. He had many jobs throughout his lifetime but really enjoyed the time he spent at Armour.
He was preceded in death by: his parents, two brothers, Steven and Greg; and two infant sisters.
Survivors include: daughter, Leslie (Ronnie) Miller; son, Mark Camp; his longtime companion, Margaret Dreesmann; the mother of their children, Sandra Camp; nieces; nephews; other relatives and friends.
Memorial contributions: to the Noyes Home or the Friends of the Animal Shelter would be appreciated.