In Memory of James Black 1940-2017 | Obituary | St. Joseph Mo
Our thoughts and prayers go out to the Black family at this time. We thank them for thinking of our children and supporting our mission during their time of loss by suggesting donations to the Noyes Home for Children.
If you would like to send donations in memory of James Black they can be mail to:
The Noyes Home for Children
801 North Noyes Blvd
St. Joseph Mo. 64506
Or made online In Memory of James Black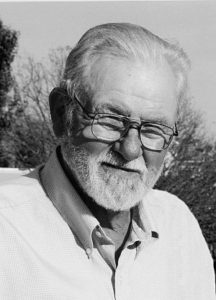 James "Jim" Black, 77, King City, passed away Saturday, September 9, 2017, at his home, surrounded by his loving family.
Jim was born on January 12, 1940, in Holt County, Missouri, to James and Sarah (Walker) Black. He was a graduate of Savannah High School.
Jim married Margaret Bowman on April 8, 1960. They celebrated 57 years of marriage and together raised their six children.
Jim worked at St. Joseph Light & Power and KCP&L as a district lineman for over 38 years.
Jim attended First Christian Church, Disciples of Christ, in King City. He was a Mason and belonged to the Saxton Lodge No. 508 and was a member of the IBEW Local 695. He enjoyed raising cattle and working on his farm, his many fishing trips to Canada and especially enjoyed and valued spending time with his family and grandchildren.
Mr. Black is survived by his wife, Margaret, of the home; children, Rusty Black (Karie), Steven Black (Kim), Robin Veale (Ray), Cindy Williams (Dwyane), Doug Black (Dana) and Lesa Eiberger (Bob); 24 grandchildren; 24 great-grandchildren; sisters, Anne Epperson and Diana Boyles (Marion).
Jim was preceded in death by his parents; father and mother-in-law, Ernest and Catherine Bowman; grandson, Steven Lee Black; and great-granddaughters, Bailey Onarae Black and Brynlie Grace Hoskins.
Service: 1:30 p.m. Wednesday, at Heaton-Bowman-Smith Savannah Chapel.
Interment: Savannah Cemetery.
Visitation will be held after 10 a.m. Tuesday, at our chapel, where the family will receive friends 6-8 p.m. Tuesday.
In lieu of flowers, the family has requested memorial donations to First Christian Church, Disciples of Christ, King City or to the Noyes Home for Children in St. Joseph. As published in the St. Joseph News-Press.