Terry McCoppin 1948-2017
In Memory of Terry McCoppin 1948-2017 | Obituary | St. Joseph Mo
Our thoughts and prayers go out to the Terry McCoppin family at this time. We thank them for thinking of our children and supporting our mission during their time of loss by suggesting donations to the Noyes Home for Children.
If you would like to send donations in memory of Terry McCoppin they can be mail to:
The Noyes Home for Children
801 North Noyes Blvd
St. Joseph Mo. 64506
Or made online In Memory of Terry McCoppin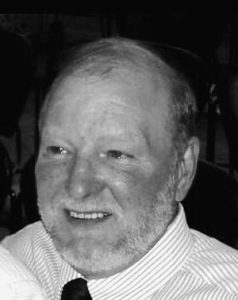 Terry McCoppin, 69, St. Joseph, passed away peacefully with family Saturday, December 2, 2017.
He was born January 9, 1948, in St. Joseph, to Ivan and Rosalea (Brewer) McCoppin.
Terry married Mary McGill on July 9, 1982, she survives of the home.
He was a U.S. Navy Veteran, having served in Vietnam.
He enjoyed fishing, being outdoors, dogs and spending time with his grandchildren. Terry loved life.
He was preceded in death by his parents.
Additional survivors include sons, John McCoppin, Adam Bolda (Amity), and Greg McCoppin; grandchildren, Amanda McCoppin, Ashley Gray, Amber Sullivan and Nash Bolda; four great-grandchildren; brothers, Dan McCoppin (Perri), Chuck McCoppin (Emily) and David McCoppin; sisters, Julie Farnham (Cary), Connie Sloan; and numerous nieces and nephews.
Natural Farewell under the direction of Meierhoffer Funeral Home & Crematory.
In lieu of flowers the family request memorial donations to the Noyes Home or Friends of The Animal Shelter.