Marvin Moose 1932-2018
In Memory of Marvin Moose 1932-2018 | Obituary | St. Joseph Mo
Our thoughts and prayers go out to the Marvin Moose family at this time. We thank them for thinking of our children and supporting our mission during their time of loss by suggesting donations to the Noyes Home for Children.
If you would like to send donations in memory of Marvin Moose they can be mail to:
The Noyes Home for Children
801 North Noyes Blvd
St. Joseph Mo. 64506
Or made online In Memory of Marvin Moose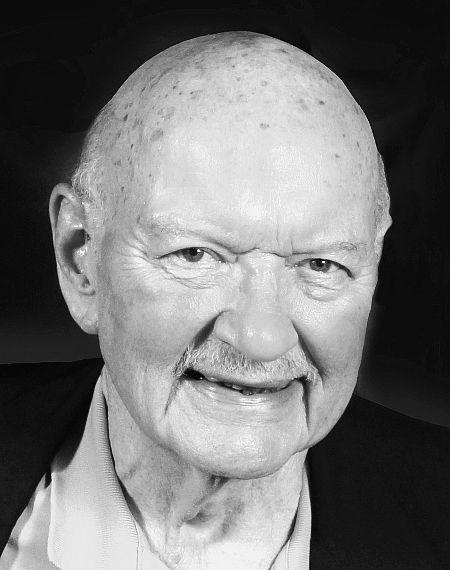 Dr. Marvin Moose, 83, passed away on May 22, at Mosaic Life Care.
Marvin was born on November 12, 1932, in Lawrenceburg, Indiana, to Earnest Glenn and Fannie Lillian Moose.
At a young age, Marvins family moved to a farm in Auburn, Illinois. This fortuitous event actually wound up influencing all of his education and career choices and even after leaving, he remained a proud Illinois farm boy his entire life.
From a one room schoolhouse to co-founder of a very successful business, Marvin made many friends along the way. His oldest and dearest friend was a lovely girl he met in Bible school when they were both just five years old. Miss Gwenda Lane found his over-interest in her coloring of a Bible story picture quite irritating, but his persistence in winning her over resulted in a happy, crazy marriage of 63 years.
Marvin served honorably in the United States Army and was a Veteran of the Korean War.
Marv had a life-long joy for learning, earning a B.S. in Agriculture Education from the University of Illinois, an M.S. in Animal Industries from Southern Illinois University, and a Ph.D in Animal Sciences from the University of Missouri.
Thanks to his vast knowledge, Marvin quickly began to make a name for himself in the animal agriculture and nutrition field, and in 1978, he moved to St. Joseph, as General Manager of Dale Alley.
In 1985, he and Gwen founded Ameri-Pac, Inc, with the vision of creating a company that enhanced the well-being of animals. Ameri-Pac was Marvins passion and he poured himself into his work with such commitment that his daughters called the company his third and favorite child. He was never afraid to roll up his sleeves and work side by side with his employees. He believed in leaving his door open and showing respect to everyone he worked with.
Marvin truly made each individual around him a better person. He loved being able to help people, and gave a leg up to many in various ways throughout his life.
Marvs ability to use humor to make friends, break up a tense moment, or bring the house down was one of his most notable gifts. He gathered material from his own life, jokes he picked up years ago, and his latest resource- the internet. Whether a joke, an anecdote or just an observation; Marvins delivery was legendary.
He was preceded in death by: his parents, E. Glenn and Fannie Moose; along with his brother, Wayne Moose.
Marvin leaves behind: his wife, Gwen; two grateful daughters, Marcy (Bob) Colescott, of St. Joseph, and Mindy (Don) Moose, of Orange, California; four loving grandchildren, Cassandra (Rod) Eberly, of Clarinda, Iowa, Brent (Kelly) Petersen, of St. Joseph, Parker Colescott, of St. Joseph, and Leslie (John) Sackfield, of Marion, Iowa. He also had nine great-grandchildren who always brought a huge smile to his face.
Even though Marvin lost much of his mobility in 2010, he continued to come to work each day and live his life to the fullest. His family believes that his physical challenges were greatly eased and aided by all of those who cared for him, and would like to extend their deepest gratitude to everyone at Living Community and Spine and Sport for helping to make his last years the best they could be.
What we learned most from Marv is to live generously. Use butter generously, pour gas on your fire generously, pour your drinks even more generously, laugh generously, give generously, and LOVE generously.
From the outpouring of thoughts and stories over the last few days, we know that Marv was successful in his lifes mission to create memories. The family looks forward to sharing more memories with friends and family from 11 a.m. to 2 p.m. on Saturday, at the Celebration of Life, at Frederick Inn.
In lieu of flowers, the family requests memorial donations made to the Noyes Home for Children, St. Joseph.
As published in the St. Joseph News-Press.