In Memory of Dixie J. Noland 1932-2017 | Obituary | St. Joseph Mo
Our thoughts and prayers go out to the Noland family at this time. We thank them for thinking of our children and supporting our mission during their time of loss by suggesting donations to the Noyes Home for Children.
If you would like to send donations in memory of Dixie J. Noland they can be mail to:
The Noyes Home for Children
801 North Noyes Blvd
St. Joseph Mo. 64506
Or made online In Memory of Dixie J. Noland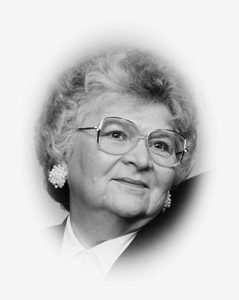 Dixie J. Noland, 85, St. Joseph, passed away Saturday, November 4, 2017, at KU Medical Center, surrounded by her loving family.
Dixie was born on February 27, 1932, in St. Joseph. She was a 1949 graduate of Agency High School in Agency, Missouri.
Mrs. Noland was employed at Boehringer Ingelheim for over 20 years. She was a member of Agency Christian Church and enjoyed traveling, puzzles, playing cards, but most of all her grandkids.
Dixie married Francis Noland on February 5, 1950. They celebrate 67 years of marriage. She was a devoted wife, mother and grandmother.
Dixie is survived by her husband, Francis, of the home; three sons, Michael Noland, Gregory Noland (Judy) and Mark Noland (Evelyn); grandchildren, Jenell Evans (David), Sarah Reese, Dana Wilson (Seth), Tyler Noland, Corina Merritt (Chris Haynes), Amanda Stuke (James) and Nathan Noland (Lindsay Cleek); numerous great-grandchildren, nieces and nephews.
Mrs. Noland was preceded in death by her parents, William and Mattie (Downing) Auxier; and 10 siblings, Nettie, Charley, Sue, Helen, Lee, Pearle, Mary, Doris, Ruby and Jack.
Service: 2:30 p.m. Wednesday, at Heaton-Bowman-Smith & Sidenfaden Chapel.
Interment: Agency Cemetery.
Visitation will be held after 12 p.m. Tuesday, at our chapel, where the family will receive friends 6-8 p.m. Tuesday.
In lieu of flowers, the family has requested memorial donations to the Noyes Home for Children.