Our thoughts and prayers go out to the Houston family at this time. We do thank them for thinking of our children and supporting our mission during their time of loss by suggesting donations to the Noyes Home for Children.
If you would like to send donations in memory of Phyllis (Steele) Houston they can be mail to:
The Noyes Home for Children
801 North Noyes Blvd
St. Joseph Mo. 64506
Or made online at: https://noyeshome.org/donate/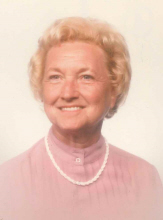 Phyllis (Steele) Houston, 85, St. Joseph, Missouri passed away Monday, March 28, 2016 at Mosaic Life Care.
She was born and raised in Albany, Missouri, where she was active in all musical events in school and attended Methodist Church from age 8 until she married. Phyllis was a graduate of Albany High School Class of 1948.
Since moving to St. Joseph she has been employed by Green Hills, Gray Manufacturing and Boehringer Ingelheim where she retired in 1992. She also worked a variety of part time jobs including Woolco, SoFro, and Hausman Accounting Service.
Phyllis was active in the Pool Leagues and Dart Leagues of St. Joseph and was an avid card player. She loved to read and work crossword puzzles and made many friends playing games on the internet.
She was preceded in death by her parents, Rueben and Mary (Moberly) Steele; and brothers, Forest, Donald and Bill Steele.
Survivors include children, Rebecca Houston (Steve Shook), Dana Point, California, Lee "Skip" Houston, Lake Elsinore, California, Steve Houston, St. Joseph, Missouri and Chris Houston, Brookfield, Missouri; and numerous nieces, nephews and friends.
The family will gather with friends 6:00 to 8:00 P.M. Friday, April 22, Meierhoffer Funeral Home & Crematory. In lieu of flowers, the family suggests memorial contributions to the Noyes Home for Children or YWCA Battered Women's Shelter. Online guest book and obituary at www.meierhoffer.com.