May Rosie Archdekin 1930-2018
In Memory of May Rosie Archdekin 1930-2018 | Obituary | St. Joseph Mo
Our thoughts and prayers go out to the May Rosie Archdekin family at this time. We thank them for thinking of our children and supporting our mission during their time of loss by suggesting donations to the Noyes Home for Children.
If you would like to send donations in memory of May Rosie Archdekin they can be mail to:
The Noyes Home for Children
801 North Noyes Blvd
St. Joseph Mo. 64506
Or made online In Memory of May Rosie Archdekin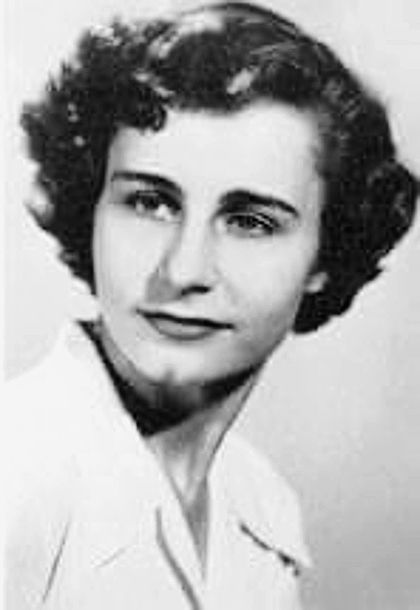 Rosemary May Rosie Archdekin, 87, St. Joseph, passed away Saturday, May 12, 2018.
She was born May 19, 1930, in Clarksdale, Missouri, to Homer and Ethel (Harr) Schneider.
Rosie married Ray Allen Archdekin in 1951. He preceded her in death in 1996.
She was a member of Hope United Church of Christ, Womens Chamber of Commerce, Riverside Extension Club, Midwest Artist Association and Red Hat Club.
Rosie retired from Mead Products 1995.
She enjoyed painting, needle work, flea markets and raising her children.
Rosie was also preceded in death by: her parents; grandson, Nicholas Archdekin; sisters, Delores Maag, Naomi Easter, Elaine Hill; and brother, Frederick Schneider.
Survivors include: sons, Rodney Archdekin (Harriet), Joseph Archdekin (Frances), David Archdekin (Elaine), Douglas Archdekin and Daniel Archdekin; daughter, Brenda Reilly (Paul); grandchildren, Michael and Cody Archdekin, Raeann McDonald, Tara Sollars, Jessica Hausman, Jacob Wyatt, Matt Thompson, Emery Archdekin, Jordan Reilly, Nicole Fields, Daniella Archdekin and Christian Archdekin; 18 great-great-grandchildren; sisters, Clara Archdekin and Freida Wiedmaier; numerous nieces and nephews.
Farewell Services: 10 a.m. Friday, Meierhoffer Funeral Home & Crematory.
Interment: Memorial Park Cemetery.
The family will gather with friends 6 to 8 p.m. Thursday, Meierhoffer Funeral Home & Crematory.
In lieu of flowers, the family request donations to the Noyes Home.