In memory of Linda S. Meers 1948-2016 | Obituary | St. Joseph Mo
Our thoughts and prayers go out to the Meers family at this time. We do thank them for thinking of our children and supporting our mission during their time of loss by suggesting donations to the Noyes Home for Children.
If you would like to send donations in memory of Linda Meers they can be mail to:
The Noyes Home for Children
801 North Noyes Blvd
St. Joseph Mo. 64506
Or made online In Memory of Linda Meers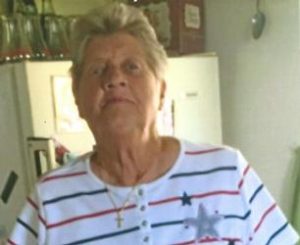 ELWOOD, Kan. Linda Sue Meers, 68, of Elwood, passed away November 9, 2016, at Mosaic Life Care, with her family by her side.
She was born January 29, 1948, in St. Joseph, the daughter of Robert and Thelma (Henderson) Meers.
Linda worked at Quaker Oats Company for 36 years and later at Sams Wholesale Club. Linda graduated from Elwood High School. Linda was baptized with her brother and sisters at Elwood United Community Church.
She was preceded in death by: her parents; sister, Kathleen; and brother-in-law, Jr. Killingsworth.
She is survived by: one brother, Mickey Mantle Meers (Karla); three sisters, Roberta Killingsworth, Tina Kimberlin and Manina Meers.
Linda never had children of her own, but was mother to 10 nephews and nieces: Angie (Craig), Nichole (Jason), Benton (Shelly), Amy (John), Mickey II (Denise), Travis (Amanda), Robert, Sam (Rashelle), Elizabeth and Taylor; and great-nephews and nieces, Gage, Broedy, Piper, Zack, Lexi, Gabi, Bailey, Cade, Tinley, Teagan, Wyatt, Alli, Lauren, Alex, Maddox, Maycee, Hadleigh, Parkyr, Graisyn, Gunner, Cameron, Jaxson, Derrick and soon to be Mickey Mantle III.
Funeral service: 1 p.m. Saturday, November 12, 2016, at the Elwood United Community Church, in Elwood.
Visitation: 6-8 p.m. Friday evening, at the Harman-Rohde Funeral Home, in Wathena, Kansas.
 Friends may call after 9 a.m. Friday.
Burial: Mount Olive Cemetery, Troy, Kansas.
In lieu of flowers, memorials may be made to the Noyes Home for Children.