Judith (Judy) Arnold 1940-2019
In Memory of Judith (Judy) Arnold 1940-2019 | Obituary | St. Joseph Mo
Our thoughts and prayers go out to the Judith (Judy) Arnold family at this time. We thank them for thinking of our children and supporting our mission during their time of loss by suggesting donations to the Noyes Home for Children.
If you would like to send donations in memory of Judith (Judy) Arnold they can be mailed to:
The Noyes Home for Children
801 North Noyes Blvd
St. Joseph Mo. 64506
Or made online In Memory of Judith (Judy) Arnold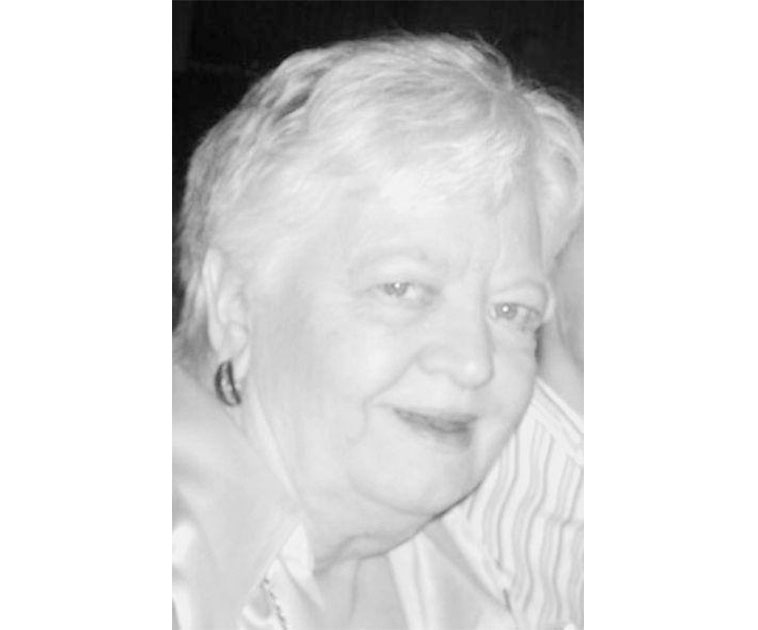 Judith (Judy) Elaine Arnold, 78, passed away peacefully at her home in St. Joseph, on Wednesday, March 6, 2019.
Judy was born on Dec. 28, 1940, in St. Joseph, to the late Byrl and Gertrude (Palmer) Phillips.
Judy married the late James (Jim) Richard Arnold on Jan. 4, 1958, in St. Joseph.
Soon there after, Jim joined the United States Army, and he and Judy traveled the world for 22 years raising their family.
Judy was a proud military wife, and she so enjoyed the seven years they were stationed in Europe.
After retiring from the military, Jim served as a minister of the gospel for 23 years, and Judy served right along side him as a pastor's wife fulfilling the charge of the Great Commission with him.
Judy was a great woman of faith, and those who knew her knew she loved her Jesus!
Though Judy left Lafayette High School during the middle of her junior year in 1958, she valued education and vowed to achieve her high school diploma one day.
In 1980, while Jim was stationed at Pittsburg State University in Pittsburg, Kansas, teaching Military Science, Judy enrolled in Pittsburg High School and spent two years going to class daily with students half her age.
Graduating in May 1982, alongside those high school students who were cheering her on, she finally earned her diploma! She was extremely proud of that accomplishment.
Judy was preceded in death by: her parents; her husband, Jim; a son, Gregory James; three brothers, Gene, Victor and Lanny Phillips; two sister-in-laws, Patricia Phillips and Connie Weller; and two brother-in-laws, Bill Weller and Roger Simmons.
Survivors include: her daughter, Tami (Dennis) Pasley; two sons, Jeffrey Arnold and Chad (Kim) Arnold; daughter-in-law, Julie Hutchcraft; a sister, Sarah (John) Moser; brother-in-law, Larry (Elane) Arnold; sister-in-law, Sandy Phillips, all of St. Joseph; sister-in-law, Diana Phillips of Big Lake, Missouri; and sister-in-law, Carol Simmons, of Des Moines, Iowa; 10 grandchildren, Angela Arnold, Nate (Christin) Arnold, Justin Arnold, Brooke Shavnore, Kelsey (Josh) Davis, Trevor (Kaitlyn) Pasley, Brendan Arnold, Nick Arnold, Logan Arnold and Wyatt Arnold; 13 great-grandchildren, Macy, Molly, Jude, Emery, Andi, Kodi, Lucas, Myla, Colin, Graham, Ike, Lilliana and Aubrey; and many nieces and nephews.
The family of Judy Arnold wishes to extend our sincere gratitude to Corby Place Senior Living, Royal Comfort Services, and Three Rivers Hospice for taking such good care of her.
Funeral services will be held at 2 p.m. on Sunday, March 10, 2019, at Breit-Hawkins Funeral Home in Savannah, Missouri.
Visitation and family receiving hours will be just prior to the service from 1 to 2 p.m.
Burial will be at 1 p.m. Monday, March 11, 2019, at at the Savannah Cemetery, Savannah.
Memorial contributions can be made to the Noyes Home for Children, 801 N. Noyes Blvd., St. Joseph, MO 64506. As published in the St. Joseph News-Press.