Blaze Saliger 2015-2018
In Memory of Blaze Saliger 2015-2018 | Obituary | St. Joseph Mo
Our thoughts and prayers go out to the Blaze Saliger family at this time. We thank them for thinking of our children and supporting our mission during their time of loss by suggesting donations to the Noyes Home for Children.
If you would like to send donations in memory of Blaze Saliger they can be mail to:
The Noyes Home for Children
801 North Noyes Blvd
St. Joseph Mo. 64506
Or made online In Memory of  Blaze Saliger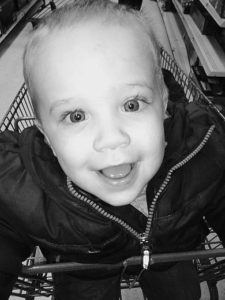 Saliger, Blaze 2015-2018
Blaze Saliger, of St. Joseph, age 2, left us way to early on Monday, Oct. 15, 2018.
His fun loving spirit and love for food made everyone he came across smile. He was born Oct. 19, 2015, in St. Joseph.
He leaves behind: parents, Kailie and Scott Saliger, of St. Joseph; brothers, Chance and Connor; sister, Sophia; maternal grandfather, John (Bronwyn) Brissett; maternal grandmother, Sherri (DJ) Barnes; maternal great-grandparents, Harry (Susan) Brissett; paternal grandmother, Patricia "Trisha" Crockett; paternal grandfather, Robert Saliger Jr.; paternal great-grandfather, Robert (Judy Cringan) Saliger Sr.; paternal great-grandparents, Cheryl and Carl McDaniel; as well as numerous aunts, uncles and cousins.