Our thoughts and prayers go out to the Liechti family at this time. We do thank them for thinking of our children and supporting our mission during their time of loss by suggesting donations to the Noyes Home for Children.
If you would like to send donations in memory of Betty Jean Liechti they can be mail to:
The Noyes Home for Children
801 North Noyes Blvd
St. Joseph Mo. 64506
Or made online In Memory of Betty Jean Liechti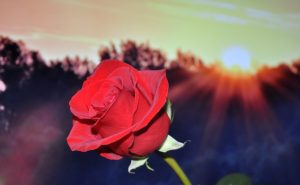 Betty Jean Liechti, 83, St. Joseph, passed away Friday, June 24, 2016, in Kansas City, Missouri.
She was born December 11, 1932, in St. Joseph.
Betty married George Edward Liechti, January 12, 1951, he preceded her in death on August 23, 2014.
She was a graduate of Lafayette High School, class of 1950.
Betty was a devoted wife, mother, and grandmother, who loved spending time with her family. She enjoyed baking, sewing and gardening.
She was also preceded in death by: her parents, Robert and Doris (Richard) Finney; and brother, Bobbie Finney.
Survivors: daughters, Judy Fowler (Jim), St. Joseph, and Lorie Liechti, Kansas City, Missouri; son, David Liechti (Sandra), St. Joseph; grandchildren, Kyle Phillips (Tia), Cody Phillips (Lindsay), both of St. Joseph, Sara Liechti, Megan Liechti and Libbie Liechti, all of Kansas City; and five great-grandchildren.
Farewell Services: 10:30 a.m. Tuesday, Meierhoffer Funeral Home & Crematory.
Inurnment: Memorial Park Cemetery.
The family will gather with friends one hour prior to the service, Meierhoffer Funeral Home & Crematory.
Memorials may be made to Ashland United Methodist Church or Noyes Home for Children.