Darlene Yvonne (Daniels) Terry 1936-2019
In Memory of Darlene Yvonne (Daniels) Terry 1936-2019 | Obituary | St. Joseph Mo
Our thoughts and prayers go out to the Darlene Terry family at this time. We thank them for thinking of our children and supporting our mission during their time of loss by suggesting donations to the Noyes Home for Children.
If you would like to send donations in memory of Darlene Terry they can be mailed to:
The Noyes Home for Children
801 North Noyes Blvd
St. Joseph Mo. 64506
Or made online In Memory of Darlene Yvonne (Daniels) Terry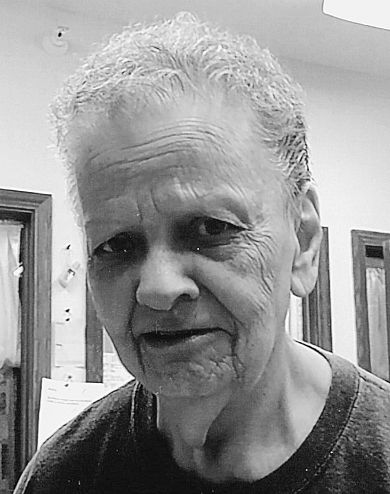 Darlene Yvonne (Daniels) Terry, 82, St. Joseph, passed away Feb. 19, 2019.
She was born May 16, 1936, in St. Joseph.
Darlene was a supervisor for Rite-Pak, Inc.
She was baptized at the Savannah Avenue Baptist Church.
Darlene was preceded in death by: her parents, Paul Silas, Lela Francis (McDonald) Daniels; grandson, Christopher Terry; great-grandson, Caden Blanton; sisters, Gayle Davenport, Wanda Williams, Janet Fattig; and brothers, Jack Williams, Dale Williams, Wayne Daniels.
Survivors include: her daughters, Denise Steele, Lucy Waugh; sons, Anthony and Martin Terry (Gina); grandchildren, Terry Martin, Kylee Anariba, Jimmy Blanton, Nathan Blanton, Joshua Blanton; several great-grandchildren; one great-great-grandson; sisters, Carol Wilson, Cindy Winger; brother, David Daniels; numerous nieces, nephews, and cousins.
Farewell Services: 10 a.m. Friday, Meierhoffer Funeral Home & Crematory.
Interment: Memorial Park Cemetery.
The family will gather with friends 6 to 8 p.m. Thursday, Meierhoffer Funeral Home & Crematory.
Flowers are appreciated and for those wishing to make a contribution, the family requests they be made to the American Cancer Society or the Noyes Home for Children.