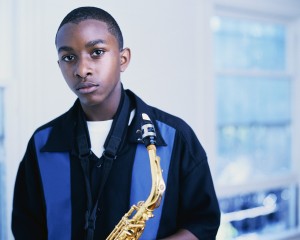 There are many reasons why teens live for a few months or a few years at the Noyes Home. Sometimes situations at home make succeeding at school very difficult, or even staying at a school to work toward graduation.
Why Do Teens Live at the Noyes Home?
Sometimes teens need a place to refocus on their goals and work through challenges at home or school. The Noyes Home isn't a "scared straight" environment; rather it's a place for teens to think and talk about issues with professionals on our team and to find ways to live more successfully at home and at school. It's a safe, welcoming home environment that can help a family have a new perspective and new insights to challenges, for a season.
For a teen whose family lives in homelessness, food insecurity or an environment that includes neglect, frequent moves or even alcohol or drug abuse, the Noyes Home is also a nurturing, stable environment to consider positive options for their future. The staff and volunteer mentors provide encouragement and a listening ear during difficult times.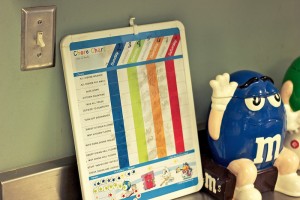 The routines, community activities and responsibilities teens carry out while living at the Noyes Home are a source for comfort and structure. Many times, families choose the Noyes Home for a teen for a short period while they work on challenges at home.
About Admission: Teens under the age of 17 require a parent/guardian permission to stay at the Noyes Home. Teens over 17 may be able to admit themselves under certain circumstances.
What About School?
Education is a high priority at the Noyes Home, and teens continue their high school careers and receiving tutoring and support for completing classwork. Nearly all teens living at the Noyes Home successfully graduate from high school, and many continue on with support from the Noyes Home to college or technical school.
The Noyes Home strives to offer a positive, encouraging atmosphere. Private bedrooms have recently been added, as well as renovations to the game and recreation areas at the Noyes Home. Community activities like recreational outings or on-site learning experiences help teens know that so much is possible for their futures.
Teens and Families, Working Together:
Teens and their families work together for success at the Noyes Home, and so parental permission is needed for a teen to begin the admittance process. The Noyes Home team can work together with parents while a teen is staying at the Noyes Home to help them take steps to create a safe, nurturing home environment.
Services are kept confidential, with ongoing cooperation between the Noyes Home team and the teen's school.
Teens living at the Noyes Home get help with things like a safe, consistent space of their own; regular meals; opportunities for household responsibilities; help with homework and a chance to encourage and support new friends who share the Noyes Home.
Outings throughout the year include shopping for school supplies and clothing, as well as service and recreation.
All of these resources are provided at no charge to the teen or their family, with the ultimate goal of returning to a safe home environment if possible — or successfully completing high school and taking next steps toward adulthood.